You will problably not find a better place in the midst of the North Atlantic to go on adventures, than in the mountains and hillsides around Vágur.
One your visit to Vágur, you can go climbing, hiking, surfing, kayaking, cliffjumping, swimming and a lot of other things in your free time.
Climbing
At the amazing cliffs at Vágseiðið, west of Vágur, you can go climbing in one of the most spectacular locations.
Besides climbing in the natural environment at Vágseiðið, you can also climb indoor in the Multihal in Vágur, which also has the largest climbing wall in the Faroe Islands – 13 meters high – as well as a bouldering wall.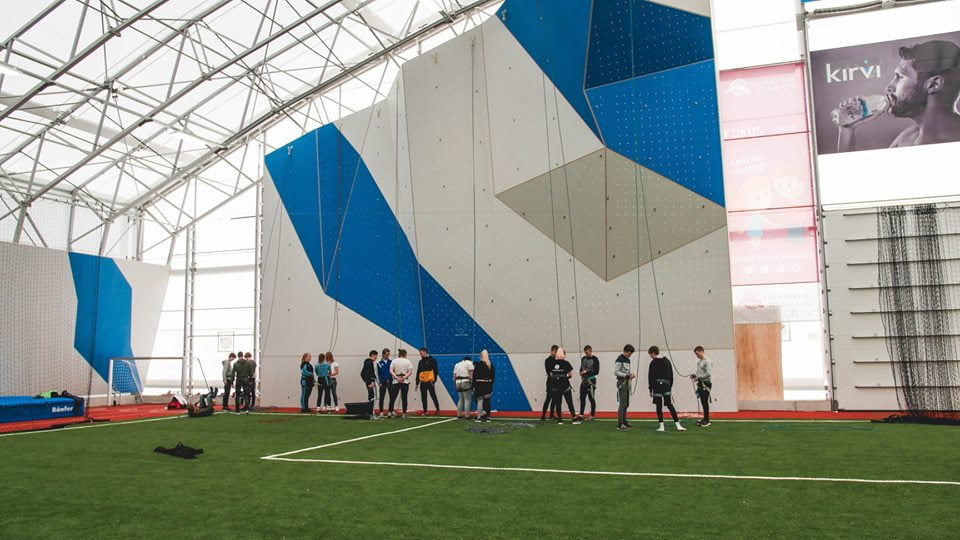 Hiking
On the islands of Suðuroy there are also beautiful mountains to explore on a hikingtrip. Amazing hilltops, deep valleys, and paths along impressive cliffs are all features you will be impressed by while hiking in the beautiful nature in Suðuroy.
Surfing, kayaking and cliffjumping
You can also spend time on the fjords in Suðuroy – surfing the waves, kayaking, cliffjumping and swimming – feeling the nature up close.
Swimming and relaxing in Páls Høll
On your visit to Vágur you can also go swimming and relaxing in the great Páls Høll, Faroe Islands' first 50 m. swimmingpool. Páls Høll also has an wellness area with sauna, steambath, and hot tubs outside.