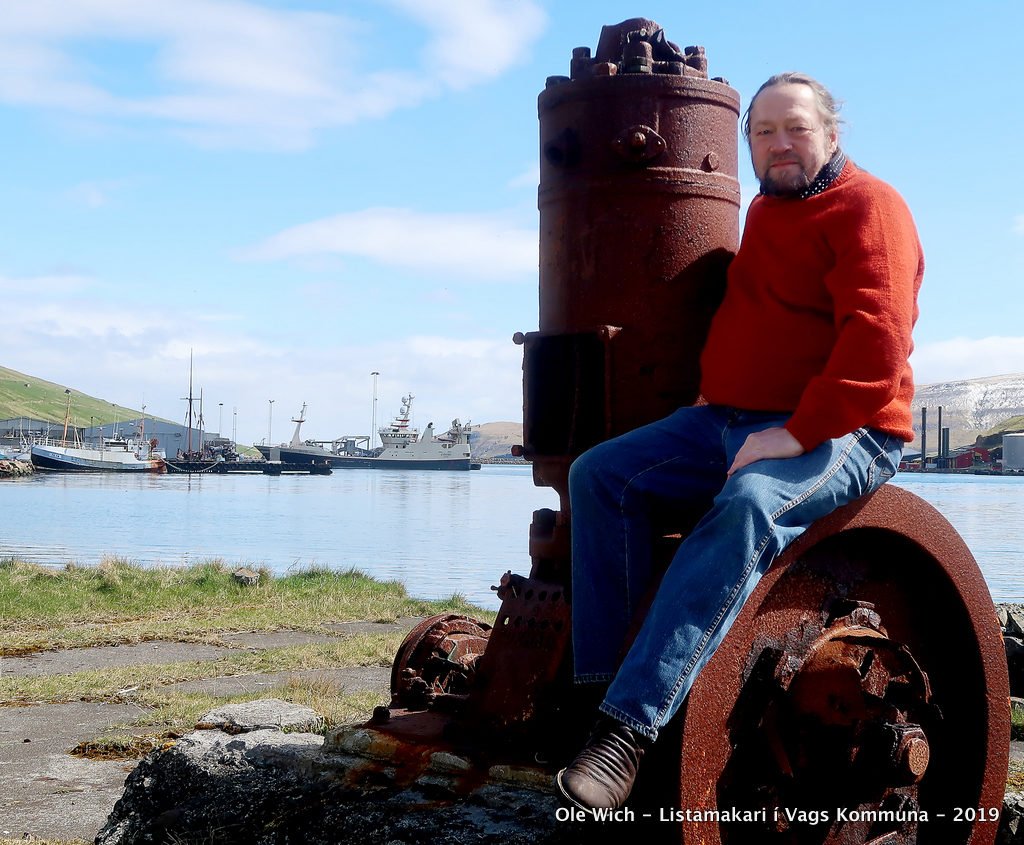 We are very happy to tell this story about the first digital nomad – an artist in residence – that has guested Faroe Islands' Coworking Adventure here in Vágur.
The artist Ole Wich has during May and the first week of June been an artist in residence in Vágur. During his stay in Vágur Ole has made a number of pieces of work of art, mainly placed on the pavement by the mainstreet.
On the photo below a work of art honoring the local self-taught scientist, the late Jørgen Olsen, who in 1937 – as the first in the World – discovered that the herring is sleeping with its head downwards. The art on the pavement are seaguls hunting herring – and are copies of the drawings in Jørgen Olsen's book Children of Nature (1982).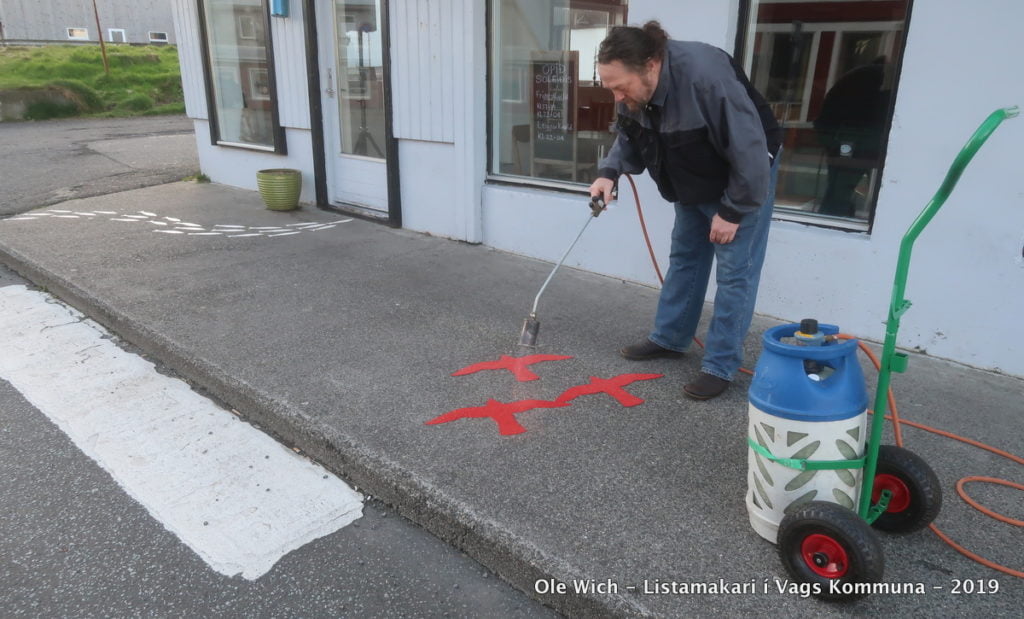 Ole has also made other sculptures, among others a tribute to the female fish filletters, who were a crucial part of the both local and national filleting plants in the 1980s. The large sculpture (see photo below) – illustrating the working hours of the fish filletters during one month – is placed on the first filletting plant in Vágur (now closed).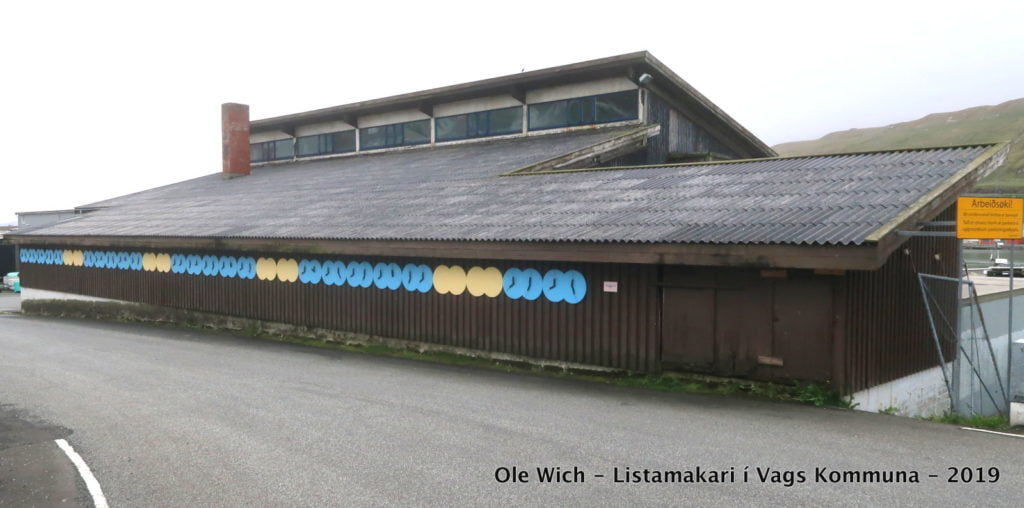 Ole Wich's stay in Vágur was supported by the Faroese cultural fund and by the municipality of Vágur.
You can read all about Ole's stay in Vágur and his work of art in Vágur on his blog (only in danish) here