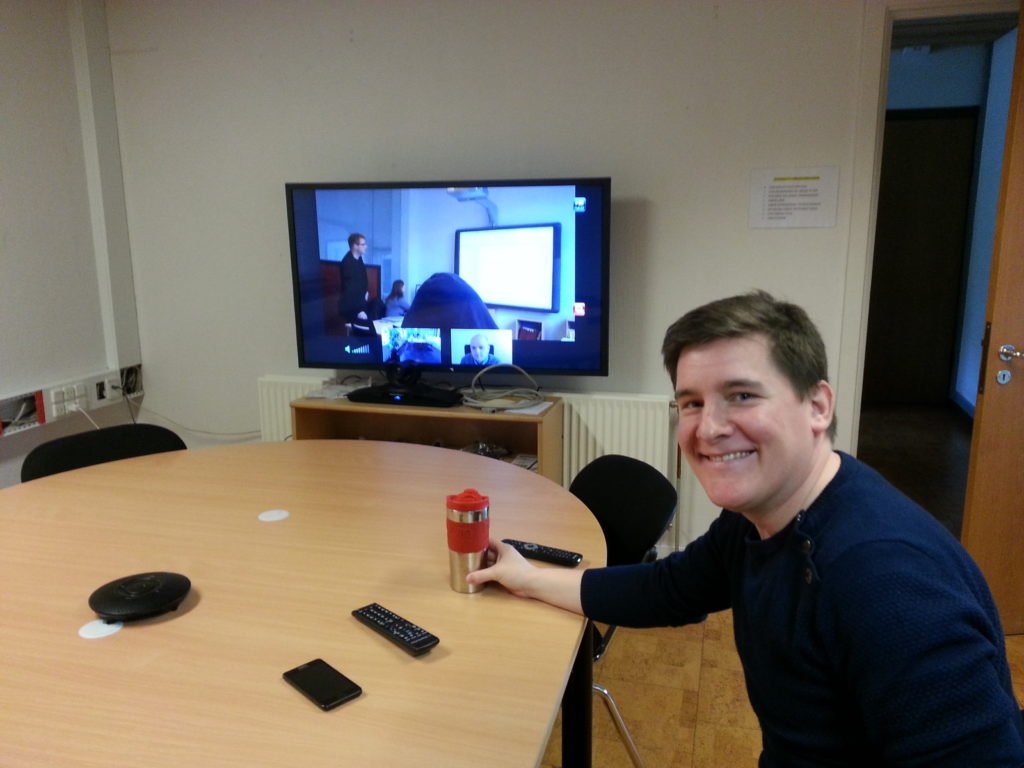 Our coworking space has different solutions for you, all dependent upon your needs.
We have small workspaces, that also can be used for smaller meetings. We have one medium-sized meeting room (app 8 people) and we also have a large meeting room, that can be used for classes.
The meeting rooms are epuipped with a large screen, giving you the opportunity to have online meetings or to follow online courses, as some of our regular users do.
Of course, we also have a kitchen, where coffee is available at all hours.
Here are some photos
Short term rental
A desk for one day is 75 DKKR (app. 10 EURO) or 400 DKKR (app. 53 EURO) per week. The price also gives access to meeting facilities for up to 8 persons.
Longer term rent
For those who want to use the facilities at Faroe Islands' Coworking Adventure for longer term or several times per year the prize per month is 2.000 DKKR (app. 267 EURO).
Services
Our services at the coworking space encompass:
Desk space
Facilities for smaller meetings
Free coffee
Internet connection (for normal office use)